Customer Case – Erasmus University Rotterdam
Community for Learning & Innovation
The Education Lab at the Erasmus University in Rotterdam is the beating heart of the Community for Learning & Innovation. The lab provides collaboration work spaces and a state-of-the-art studio for online education, and a meeting spot for both lecturers and students as well as support staff who wish to collaborate in educational innovation. Eumedianet's Beats Portal supports the production workflow in the Education Lab.
How is Beats supporting the workflow?
With Beats DIY Video, see this page for the product details. The Erasmus university has build two Do-It-Yourself studios for teachers and a large tv-studio to record talkshows. Teachers are preparing their video recordings in Beats DIY and then record the lecture clips in the DIY video booth.
Education Lab
The Education Lab has various functions, that make it possible to attune the use of the lab to the need of the community, like flexible working spaces, an event platform, Information screens and multiple informal meeting places.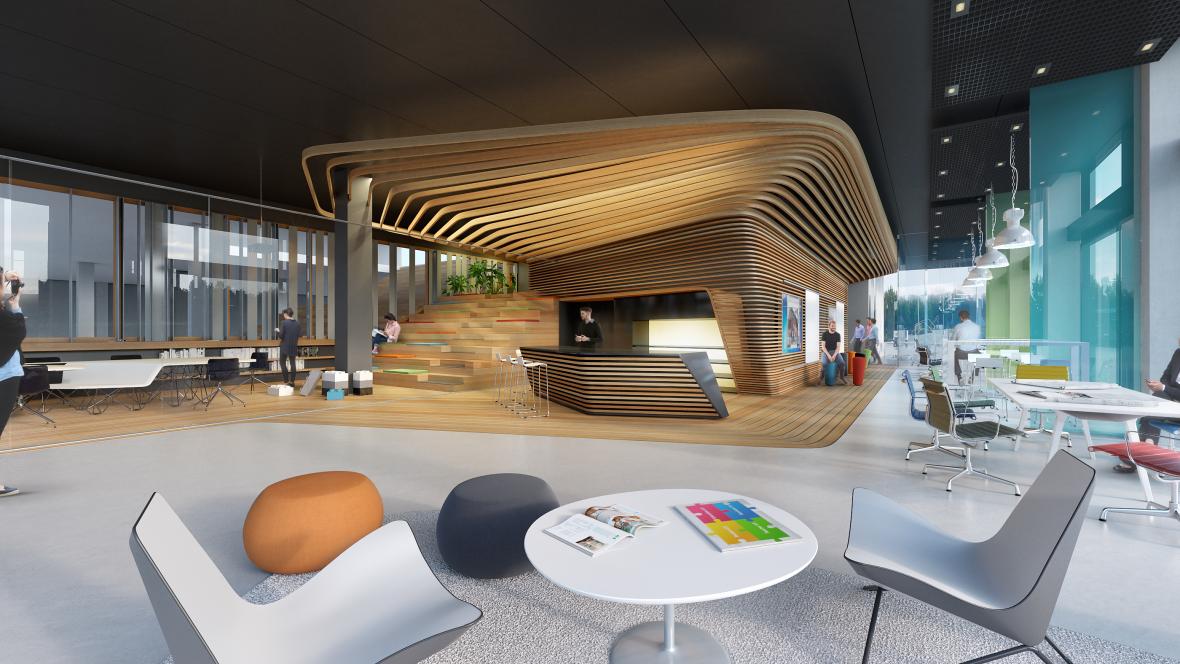 Studio Area
A large recording studio that can be used for recording with and without an audience. For example the recording of knowledge clips, the production of MOOCS, the recording of small-scale talk shows with the possibility of a live connection, and hosting podcasts;
Two do-it-yourself booths for recording autonomously by non-technical users;
TV control room
Edit suites
What can you do at the CLI?